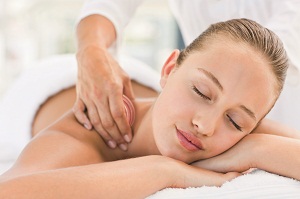 Lava Shells Massage
Hot Lava Shell Back Massage* - the soothing heat is deeply comforting making it perfect for deep tissue work. Releases muscle tension, unblocks energy flow, and leaves you feeling rejuvenated £40.00
Hot Lava Shell Full Body Massage* – the smooth shells are expertly glided over the body with varying pressures and techniques as the warming energy of the shells helps to revitalize the body and mind. £60.00
Massage

Anti-Stress Back Massage (30mins) £30.00
Full Body Massage* Toning and invigorating £50.00
Hydrotherm*- Entire massage performed whilst you remain comfortably on your back, floating on a warm, water filled cushion (can also be included in Relaxation Facial - see Dermalogica Facials page)
20mins (upper back/neck/shoulders) £30.00
35mins (full back/neck/shoulders/arms) £40.00
Back Treatments
Back Attack* £45.00
Deep cleansing and exfoliation of the entire back area incorporating steam and extractions where necessary and culminating with a stress reducing massage. Ideal for problem/oily skins or for anyone requiring a thorough cleanse of this hard to reach area.

Back Pack Attack* £55.00
Back attack as above followed by one of our customised ''Body packs'' on back, shoulders and upper arms. Plus leg massage.
Thermal Therapy Body Wraps
Either our Hydro-Active Mineral Salt Scrub or Thermal Foliation Therapy forms the basis to and is inclusive in each of the following full body wraps. We also include aromatherapy facial massage making this a truly top to toe experience!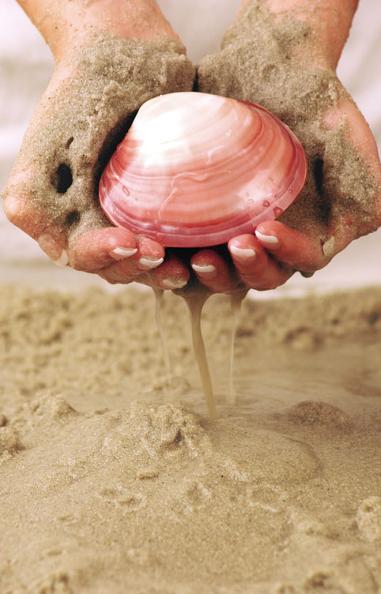 The Ancient Egyptians and Romans had the right idea! They knew the healing power of Spa Treatments. Not only do they address the need for healthier skin, but help to de-stress, detoxify and revitalise you!
Dermalogica Thermal Spa Body Treatments are results driven treatments that address specific body concerns while providing the emotionally and physically positive benefits of touch and heat.
Exfoliation
Hydro-Active Mineral Salt Scrub* £50.00
Combines a unique blend of mineral-rich sea salt, dried seaweed and aromatic oils and can be customised to ether energise or reduce stress .This intensive treatment combines exfoliation, moisturisation and light massage to leave your skin silky and glowing.
Thermal Foliation Therapy* £50.00
A gentle oatmeal and rice bran powder activates to create a gentle yet effective exfoliant that whisks away dead skin cells and brightens skin leaving it smooth and prepped for maximum absorption of smoothing botanical oils. Recommended for all skin types especially sensitive and sensitised skins
Both these full body exfoliation treatments include a take home - ultimate buffing cloth
Enzymatic Sea Mud Wrap* £60.00

Gently exfoliates the body with a special mix of warm seaweed and mineral mud combined with an infusion of aromatic botanical extracts. Natural earth clays draw out impurities, Ginger and White Tea stimulate circulation, while Caffeine provides all over toning.

Power Recovery Wrap* £60.00
An intense wrap therapy dedicated to feeding your skin with the nourishment it craves. Wheat Protein and Honey act as maximum hydrators, Wasabi, Ginger and White Tea stimulate blood circulation to promote healthier skin, while rich Kukui Nut, Olive and Grapeseed oils smooth and provide anti-oxidant protection. The perfect choice for dry, sensitive, irritated, and prematurely aged skins.

Each of the above wraps will be customised and personalised to your individual requirement with our range of essential oils and botanicals.

Body Spa Packages* £95.00
Each of the following includes a full customised Body Wrap, as above, in combination with another treatment as specified,
Choose from:-
New Skin New You– includes a 40min healthy skin facial along with your choice of body wrap.
Holiday – includes pedicure and toe-nail paint along with your choice of body wrap.
Recovery - your choice of full body wrap, followed by a full body massage
*We require a £30.00 deposit or voucher number (from which we will deduct our cancellation fee of £30.00) against any of our body treatments above. Please give a minimum of 48hrs notice should you need to cancel your appointment. Deposits will become non-refundable beyond this deadline.