neck fit contour serum
The Neck Fit Contour Serum is a skin care workout for the neck. With the help of the roller applicator, this product trains the neck to be tighter, smoother, more toned and contoured. *Tightens immediately, and proven to tone in 12 weeks.
Flex Lift Contour Technology acts like an invisible mesh to immediately tighten skin. Plant-based science and a novel tripeptide ​deliver Retinol-like results, visibly smoothing, firming and toning skin. Resurrection Plant-inspired polysaccharide helps strengthen skin's moisture barrier for a smooth, even appearance.
Not officially in the age smart line, as it is more restorative than preventive, but certainly one for those concerned with the effects of the ageing process on their necks.
skin resurfacing cleanser
Dual-action exfoliating cleanser helps retexture and brighten ageing skin. Achieve soft, smooth, ultra-clean skin with this highly-active, two-in-one cleanser and exfoliant. The Lactic Acid works hard to helps retexture skin suffering from visible signs of ageing by removing unwanted surface debris and helping to accelerate skin cell turnover. Vitamin E works to further soften, while Rose Oil is there to calm the skin. This product is great for those busy and tight for time, in the mornings-cut down your morning routine and skip the extra exfoliation step by using this two-in-one product.
Following your PreCleanse, lightly lather in hands and apply to damp face and throat morning and/or evening, massaging with light, upward strokes for at least 30 seconds to really give the lactic acid a chance to soften the dead surface layer and lift off superficial debris. Reduce to one use per day if any sensitivity develops, you will find Intensive Moisture Cleanser really supplements this product well or chose from one of the other cleansers that best suits your regime. Be sure to a

void the eye area as this cleanser will definitely sting.

Follow with your chosen serum and Dynamic Skin Recovery SPF50 during the day and one of our overnight repair products at night.

antioxidant hydramist

Dont think of this as just a refreshing spray toner, it is Age Management in a Mist! Not only does it super hydrate with ingredients that stimulate Hylauronic Acid production as well as collagen formation, it is also formulated with Vitamin C and

Peptides that

activate the skins ability to protect itself from free radical damage and collagen breakdown thus slowing the process of ageing in the skin. Convenient mist-on formula supplements skin's protective barrier. The addition of Pea Extract gives a flash firming effect, while Rose and Clove Extract comfort and refresh as well as giving this product a heavenly scent! Use after cleansing, just prior to serums and moisturiser and top up throughout the day.

After cleansing, mist directly onto face and neck, with eyes closed. Can be used over make-up and sunscreen for an extra refreshing burst of protection.

daily superfoliant
Its a powder formula that activates upon contact with water, releasing powerful enzymes, skin-smoothing alpha hydroxy acids and anti-pollution technology. This highly-active resurfacer delivers your smoothest skin ever. It helps fight the biochemical and environmental triggers known to accelerate skin aging using a charcoal ingredient. As you activate it and upon contact with your skin, the Activated Binchotan Charcoal purifies the skin, helping to adsorb pollution from deep within the pores, while Niacinamide, Red Algae and Tara Fruit Extract help guard against the damaging effects of pollution as well as preventing any breakouts. Not recommended for users of medically-prescribed exfoliation products.
Mix on wet hands and add a little more water, you want a light foam and to remove the granules, this activates all the ingredients which you then massage over your skin for a minute or two - you dont want to feel a drag, so add more water if needed. Rinse off with plenty of water. You can use this exfoliant daily, morning or night. If daily is too much, switch to every other day or whatever suits you skin.
Kick-start cell renewal and achieve visible radiance with this at-home peel. Our maximum-strength exfoliant delivers powerful results with no downtime. A unique complex of phyto-active AHA extracts, Lactic Acid and fermented plant enzymes helps reveal new, firmer skin, reducing the appearance of fine lines and wrinkles by removing dulling surface debris without causing dehydration. Pumpkin Fruit Enzyme and Rice Bran Extract help even out skin tone by resurfacing the skin and accelerating cell turnover while smoothing Australian Caviar Lime Extract brightens skin for a more radiant complexion.
This product is recommended to compliment a course of Pro Power Peel. Use 1 ampoule midway between each professional peel treatment. Ensuring you have at least 3 days down time between a professional peel and any at home exfoliation.
Rapid Reveal Peel comes in a 10-pack.
For your kick start use one whole ampoule daily for 3 days, then use one just once a week for the following 7 weeks. A

fter cleansing, m

assage the contents over your entire face, neck and chest but a

void the eye area. Keep lightly massaging with fingertips for

between 3-7

minutes

(depending on skin sensitivity) A warming or

tingly sensation is expected, but
remove if it becomes uncomfortable. R

inse off thoroughly with cold water and sponges or a cold damp face cloth, and if you have time apply Multi Vitamin Masque for 10/15 minutes prior to your serums and moisturisers.
Recommended for evening use, and very important to use a sunscreen during the day whilst you are using this product.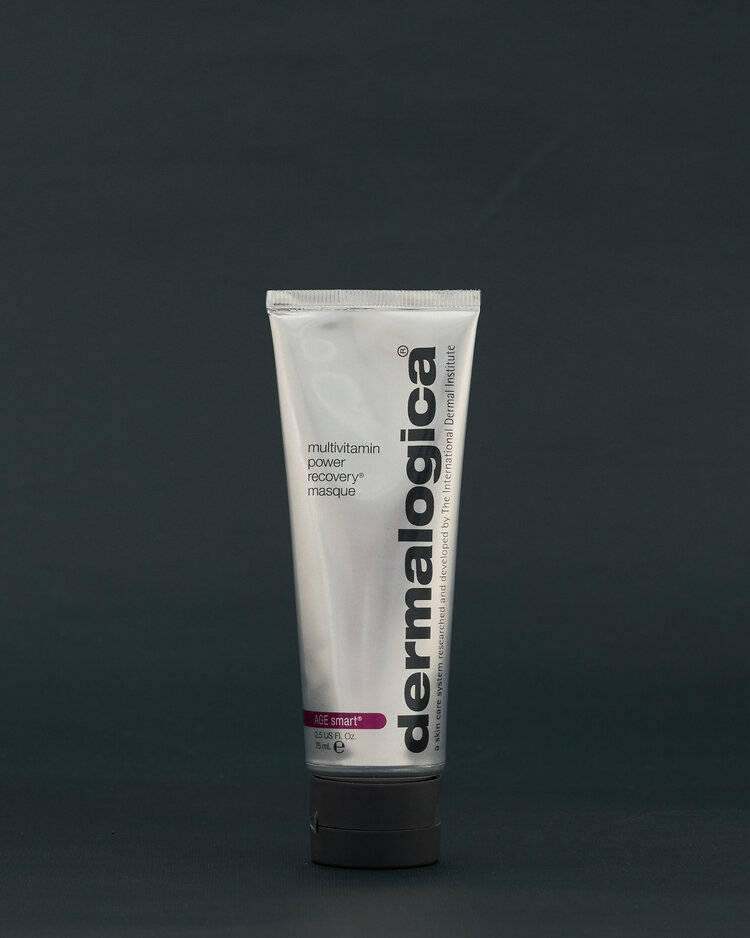 Apply generously to cleansed face and throat. After 10 to 15 minutes, gently yet thoroughly rinse with warm water. Apply once per week or whenever the skin is in need of remedy. Follow with serums/boosters and Dynamic Skin Recovery SPF50 or prescribed Dermalogica Moisturiser.
multivitamin thermafoliant
T
his product is designed to exfoliate whilst infusing skin with age-fighting ingredients. This powerful skin polisher combines physical and chemical exfoliants to refine skin texture and enhance penetration of age-fighting vitamins. Resurfacing microgranules gently polish off dulling skin cells to reveal smoother, fresher skin immediately. The unique thermal technology activates upon contact with water to stimulate warmth thus maximising penetration of skin-sloughing Salicylic Acid and Retinol. Prickly Pear Extract accelerates skin's natural exfoliation process. Full of vitamins C and E to brighten the skins tone, provide antioxidant defence against damaging free radicals and help promote skin firmness. Skin feels and looks dramatically improved and smoother.
After cleansing, apply to damp skin in circular motions for 1 to 2 minutes, avoiding the eye area. A more intense result can be achieved by using directly on dry skin. Rinse thoroughly with warm water. Use two to three times per week as recommended.
We stock a full range of all dermalogica products in The Beautique. We will deliver in our local area or you can arrange a time for a collection. Call 01869245118 and leave a message for a call back or
email: janebeautique@btinternet.com
You may prefer to purchase products seen here by going direct to dermalogica using the link or QR code below
We are offering a loyalty incentive
(separate to the scheme we run for in-salon purchases )
Please email
janebeautique@btinternet.com with your contact details including address and phone no. to register your interest in this scheme.
multivitamin power recovery masque
Laced with all these vitamins, Multivitamin Power Recovery M
asque is simply food for the skin. Whatever your age related skin concern there is something in there for you. It will help revitalise stressed, depleted looking skin, soothe and repair

sun damaged skin,

deeply nourish dulling, dry, dehydrated skin and restore radiance to a lacklustre complexion. Linoleic Acid(Vit F) and

Pro-Vitamin B5 help to repair and

restore skin showing signs of damage and ageing while enhancing barrier properties. Antioxidant Vitamins C and E help shield skin from damaging free radicals, while nutrient-rich Algae Extract helps nourish and soften. Botanical extracts of Licorice, Comfrey and Burdock are there to soothe and calm skin sensitivity while increasing resilience.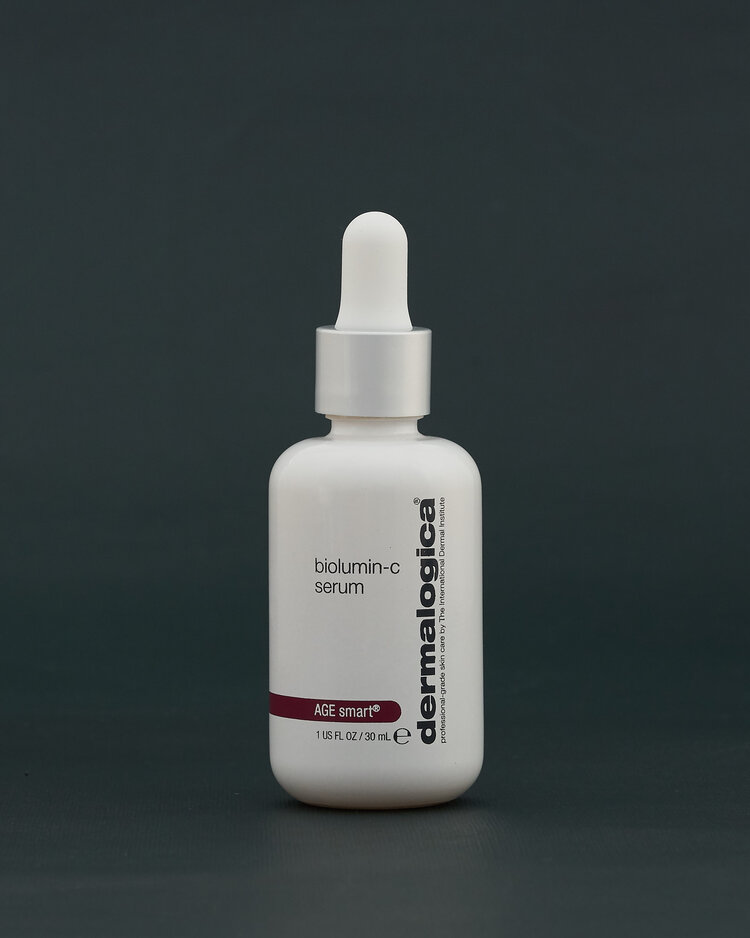 biolumin-c serum

A high-performance Vitamin C serum that works with our skin's own defences to brighten and firm. Advanced bio-technology fuses ultra-stable Vitamin C and Palmitoyl Tripeptide-5, helping to dramatically reduce the appearance of fine lines and wrinkles. Formulated with advanced technology to deliver more Vitamin C into skin. This superior formula outperforms other Vitamin C products (including those formulated at higher concentrations). Other key ingredients include Vitamin C Complex for brighter, firmer, more radiant skin, Lactic Acid to accelerate cell turnover, Sophora Japonica Flower Extract to help return skin to a calm state after experiencing oxidative stress, and Salvia Hispanica (Chia Seed) Oil to hydrate and help quench free radicals.

Dispense a full dropper and smooth over cleansed face and neck morning and night, after toning and before moisturising. Use morning and/or night to brighten, firm and reduce the appearance of fine lines and help skin defend itself from oxidative stress. Make sure to keep the bottle screwed tight to prevent any evaporation of Vitamin C to make sure you get the best lasting results from this clever product.
biolumin-c eye serum

Supercharged Vitamin C eye serum outsmarts visible premature skin aging caused by daily eye
movements and environmental stress. Lightweight serum delivers a highly-bioavailable Vitamin C complex to the skin around the eyes to dramatically brighten and visibly firm. Polyphenol-rich Arjun Tree Extract and skin-nourishing Chia Seed oil rehydrate the skin, improving elasticity and diminishing the appearance of fine lines. Nutrient-dense Tremella Mushroom and Micro-Algae blend locks in moisture, while Poria Mushroom helps boost skin's natural luminosity.


Use morning and night around the eye area. Grain of rice size.

A major benefit of Vitamin C is that it renews skin's surface. It boosts production of substances that keep skin looking firm, helping to reduce the appearance of fine lines and wrinkles. Vitamin C also helps counteract the effects of oxidative stress and free radicals by neutralizing damaging molecules. But – here's the really exciting part – the latest research also shows that Vitamin C actually enhances your skin's natural defense system, helping it to protect itself from oxidative stress.
The microencapsulation of vitamins in this serum ensures their efficiency in producing results. Vitamins A, C and E penetrate deep into skin, providing antioxidant protection, targeting and reducing pigmentation and decreasing fine lines. A skin-strengthening protein peptide reinforces results by overriding biochemical triggers that lead to skin aging, and further helping to boost skins suppleness and elasticity by stimulating collagen synthesis.
Smooth over cleansed face and neck morning and/or night after cleansing and misting and prior to moisturiser. Avoid the eye area.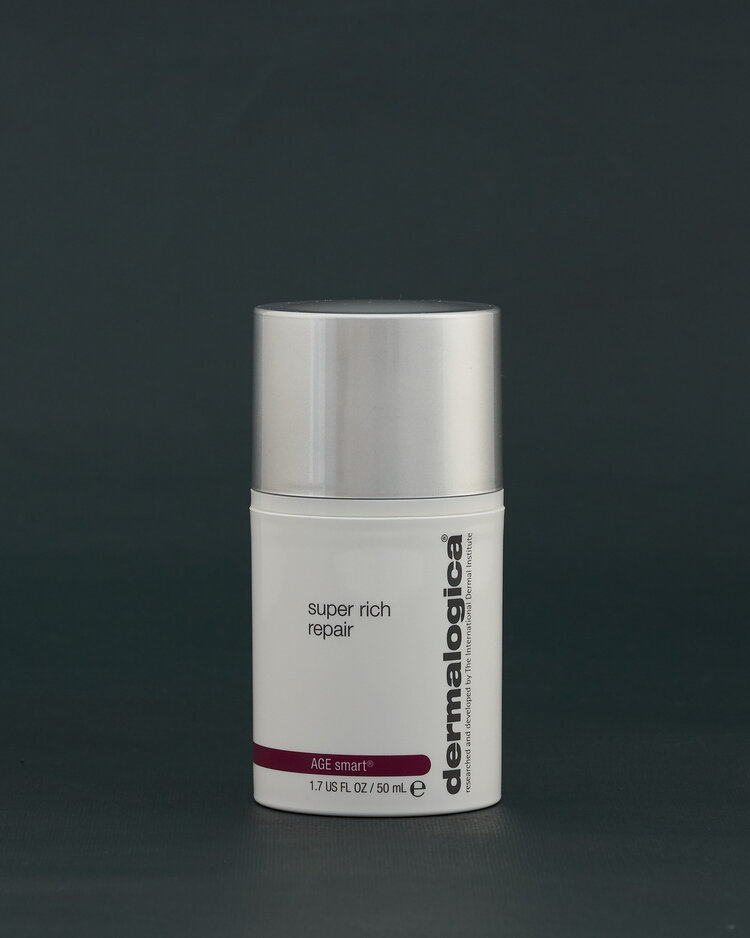 Deeply nourishing skin treatment cream for chronically dry and dehydrated skin. Heavyweight cream helps replenish skin's natural moisture levels to defend against environmental factors that cause havoc on our skin daily. Powerful peptides and an acid-free smoothing complex support skin resilience and tone. Shea Butter and Oil of Evening Primrose help replenish and hydrate, while antioxidants help defend against free radical damage.

Apply to face and neck with light, upward strokes.

Can be applied over serums for targeted results and/or mixed with solar defense booster for daylight protection

. Use once or twice daily.
Supercharged peptide serum with Argan and Rose oils, helps to promote skin repair overnight. Collagen synthesis is stimulated and resilience is renewed as the potent formula containing Brown Seaweed alongside Argan, Rosehip and Rose oils, rich in Vitamins A B C and E, revitalises lackluster skin and smooths away fine lines. It works in sync with your skin's natural rhythm, to enhance nourishment, cell renewal and hydration levels. Sunflower seed oil gives it a light feel but a rich emollient property sealing in hydration whilst and leaving skin feeling soft and silky. This serum delivers quick penetration of actives to visibly boost skin's luminosity by morning and the light perfume creates a sense of serenity that will help you drift into heavenly slumber!
Designed to be used at night.

After cleansing, invert bottle and wait for 4-6 drops to dispense into the palm of your hand. Press hands together and then press onto and

smooth over your

skin for maximum delivery of active ingredients. Alternatively blend with your night time treatment cream.
overnight retinol repair creams

(see below)

are NOT TO BE USED when pregnant or breastfeeding due to their high Vitamin A content. We recommend you start with the 0.5% cream and mix with the buffer at a ratio of 1:3. Use on alternate evenings and after 2-3 applications increase the strength ratio to 2:2 and so on until you are using the active cream without the buffer. You can then build up to nightly use and for more powerful results move on to the 1% cream if you so wish. When moving to 1% strength you will need to build up tolerance in the same way as you did with the 0.5% formula. Retinol has been proven to be highly effective in reversing the signs of skin ageing when used regularly. It increases cell turnover and exfoliation so can also be effective on breakout prone skin but should not be used on open lesions or whilst undergoing prescribed acne treatment. As daylight has a negative effect on the active ingredients and because through the night the skins ability to repair is at its maximum, this product should only be used as an overnight treatment. Particular attention should be given to sun protection during the day as the skin will be thinner and more liable to burn. An SPF of 30 or above is recommended on a daily basis even when overcast, and extra protection such as sun hats and shades should be worn when sunlight is strong.
overnight retinol repair (0.5%)

and buffer cream
DO NOT USE if taking prescribed acne medication
age reversal eye complex
This active 0.5% micro encapsulated pure Retinol formula helps accelerate skin renewal. A powerful bioactive peptide and antioxidant Vitamin C help reduce the appearance of wrinkles, uneven skin tone and discolouration. Soothing Licorice Extract and customizable Buffer Cream reduce the risk of flaking or irritation as skin acclimates to Retinol.
Mix one part Overnight Retinol Repair 0.5% with up to three parts Buffer Cream (included) and apply to cleansed skin at night. Once your skin is acclimated, you may use Overnight Retinol Repair 0.5% alone, prior to or mixed with your prescribed Dermalogica Moisturiser.
Advanced, micro-encapsulation technology optimises Retinol potency and absorption to help reduce the appearance of fine lines around the eye area. A powerful age reversing, firming complex works synergistically with antioxidant Vitamin C, powerful peptides and botanical extracts to fortify and smooth skin around the eye area.
After cleansing, smooth, a grain of rice size amount, around the eye area. Use ring fingers to work from the outer corner, inward. Avoid getting product into eyes.
Start using alternate nights, for the first two weeks. As skin responds, build up to using nightly.
overnight
retinol repair 1% and
buffer cream
DO NOT USE if taking prescribed acne medication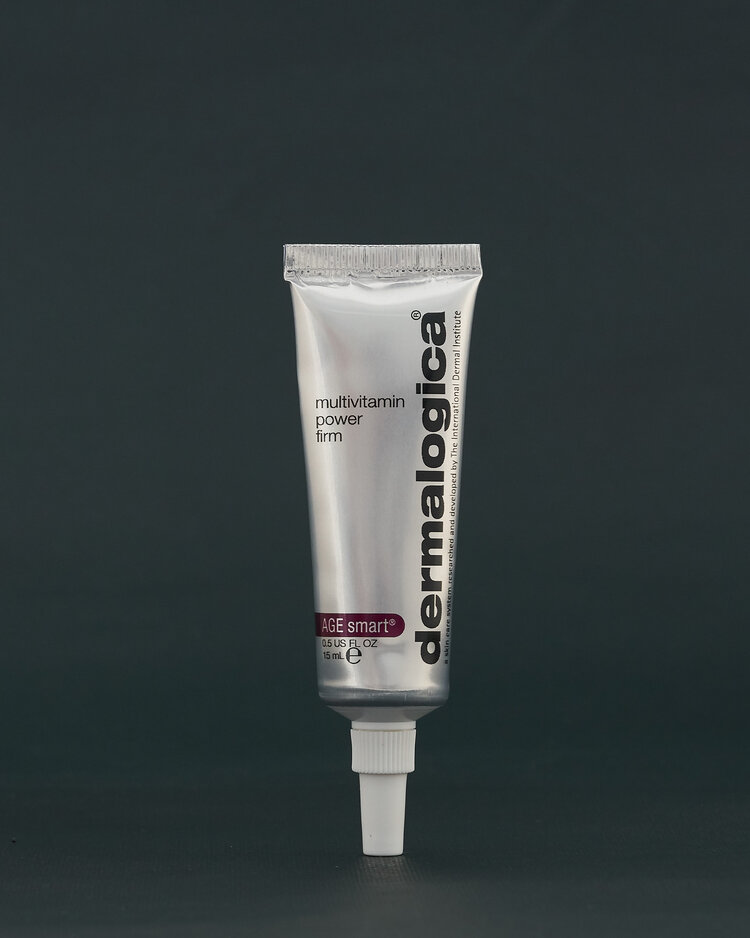 This active 1% microencapsulated pure Retinol formula helps accelerate skin renewal. A powerful bioactive peptide and antioxidant Vitamin C help reduce the appearance of wrinkles, uneven skin tone and discoloration. Squalane from Brazilian Sugar Cane restores skin moisture and suppleness while active polysaccharides hydrate and prevent water loss to help soften fine lines. Soothing Licorice Extract and customizable Buffer Cream reduce the risk of flaking or irritation as skin acclimates to Retinol. Mix one part Overnight Retinol Repair 1% with up to three parts Buffer Cream (included) and apply to cleansed skin at night. Once your skin is acclimated, you may use Overnight Retinol Repair 0.5% alone, prior to or mixed with your prescribed Dermalogica Moisturiser.

Combat visible lines around the eye area with this powerful firming complex of skin-rebuilding antioxidant vitamins, protective Silicones and Red Seaweed Extract.Increases skin resilience and firmness. Protects against moisture loss to help minimise fine dryness lines and shields against free radicals to help prevent environmental stress.

Smooth around eyes, concentrating on areas of visible ageing. Apply using ring finger for light pressure.
A make-up primer, sunscreen and treatment for skin ageing in one. Smooth fine lines, brighten and prime for flawless skin, and prep for make-up application. Velvety formula with Soy Protein helps even out skin texture, creating a smoother surface. Pearl Powder and natural earth minerals provide a neutral tint for visible luminosity, radiance and more even skin tone. A potent peptide helps support skin firmness as Broad Spectrum sunscreens help shield against sun damage triggered by UV light. Wear alone over your moisturiser, or after moisturiser application and before foundation, to help decrease the appearance of fine lines for a lasting make-up finish.
Smooth and blend over entire face and throat
Phyto-Nature Firming Serum
delivers a new take on natural skin care by marrying the science of biomimicry with some of nature's most powerful botanicals. Biomimicry is a scientific approach that mimics nature to solve complex human challenges. This innovative approach is what enables this dual-phase serum to deliver such next-level performance.
Phyto-Nature Firming Serum is the first Dermalogica serum to use Sapphire-bound biomimetic peptides as well as lifting, firming botanicals such as Amazonian Camu Camu, Moroccan Rockrose Extract and Madagascar Green Coffee Bean.
Both the firming and lifting phases of Phyto-Nature Firming Serum contain potent, plant-derived bio-extracts to help prolong radiance, visibly revitalise skin and decrease the appearance of fine lines and wrinkles. Phyto-Nature Technology, which helps visibly tighten skin, uses key molecules from herbs such as Astragalus Membranaceus (Huáng Qí) and Spilanthes Acmella (Paracress) to help reduce the appearance of premature skin ageing.
Phyto-Nature Firming Serum delivers skin-firming results over time, but it also delivers an instant flash-filler effect with next-generation Hyaluronic Acid (HA)which has been optimised to maximise bioavailability. In clinical studies, Phyto-Nature Firming Serum was shown to double skin's luminosity and minimise the appearance of fine lines after just 1 application, while reducing visible wrinkles in 4 weeks.
Hold bottle at an angle. Dispense 1-2 pumps into the palm of your hand. Blend the two serums and smooth over cleansed face and neck. Can be used morning and/or evening. Follow with your moisturiser.

lip treatment
Anti-ageing lip and perioral treatment smoothes the appearance of laugh and feather lines while you sleep. This rich overnight formula firms, hydrates and restores skin on and around the lips. Sesame Seed Extract helps restore skin volume and reduce the appearance of fine feather lines and wrinkles. Vitamin-rich Shea Butter hydrates to improve skin resilience and restore barrier function against visible signs of aging.

After cleansing and toning, apply generously and massage into skin on and around the lip area
lip complex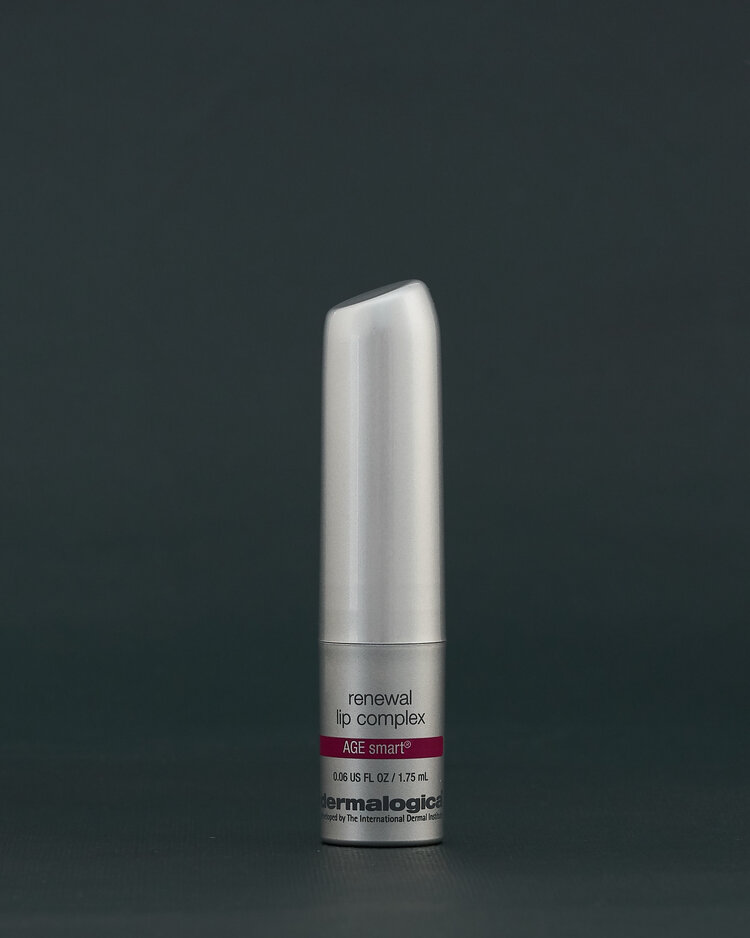 Moisturising daily lip treatment helps smooth and restore. Apply as needed to infuse lips with a moisturising blend of Avocado Oil and Shea and Cocoa Seed butters. Works hard to smooth fought, uneven lips and works really well as a conditioning treatment before lipstick application.

Apply to lips at least two times a day for lip health maintenance, or more frequently in periods of dryness or environmental exposure