Collection and Delivery
service as well as a
personalised consultation service for
dermalogica skincare
We feel it prudent to return to treatment by limiting our overall treatment time and in particular our face to face contact time as much as possible. Some of the treatments we have previously offered will remain off limits, whilst others will be adapted or shortened.
With this in mind we will be recommending you choose from our Back In Touch Facial; ProSkin30; Healthy Skin Facial; or ProPowerPeel30.
below are a couple of our revised treatments

Kick Start Pedicure £30
After a good soak and cleanse we will focus on reshaping the nails and sloughing off dead skin, prior to prettying the toenails with an application of polish.
Back in Touch Facial £65
Back in Touch Facial £65 - commences with an Upper Back Massage to calm and ease stress and tension. This will replace the usual face neck and shoulder massage in your treatment thus reducing face to face time in treatment. We hope you will feel deeply relaxed and reassured going forward into your facial.
Your Facial will begin, as always, with a Deep Double Cleanse to remove both oil and water-soluble debris from the skin's surface and gently kick start lymph circulation immediately improving the health, structure and clarity of your skin.
Next step Exfoliation to remove all those, long built up, dead surface skin cells. This will instantly improve the skins texture, boost cell turnover and enable greater efficacy of the professional treatment products that follow

In the Deep Treatment stage we will apply serums and a masque. We will then use LED (unless contraindicated*).This advanced technology stimulates and energizes cellular activity and each colour of light treats different skin conditions. Red Light reaches the deepest but remains cool, boosting circulation and collagen production, minimizing fine lines and the effects of sun damage. Blue Light is calming and soothing, ideal for treating skin flare ups including rosacea. It effectively kills the bacteria responsible for causing acne breakouts so is most suited to treating blemish prone skin. Both Red and Blue lights can be combined simultaneously. This is ideal for those concerned with ageing but still suffering from breakouts and/or rosacea and associated redness.

LED *contraindications: Hypersensitivity to light (photo allergy), tendency towards photo-toxic reactions, taking of photo-sensitising or photo-toxic medication, cancer, epilepsy, pregnancy, panic attacks and claustrophobia.
During the Masque/LED phase of your treatment we will perform a nourishing hand treatment. This means we will remain with you, but at arms length. We are sure your hands will be crying out for this attention after all that washing and sanitising. The relief may not be as short lived as you think if you consider purchasing dermalogica's NEW moisture shielding hand sanitiser along with one of the hand lotions we have on offer.
After removal of your Masque we will further treat your skin with a refreshing mist, an active serum and protect it with a moisturiser and sunscreen.
New Treatments Introduced

NEW ProBright Facial £75, incorporating 2 New professional strength serums PowerBright Serum and B
ioLumin-C
Pro serum
For maximum results we recommend scheduling 3 sequential Pro Bright skin treatments, every 2 to 4 weeks.
Plus 2 exciting, brand new, add-on treatments aimed at targeted results where you need them most.
*Prices quoted are in addition to your selected facial to accompany these +add-ons
*New Pro Eye Flash +£20
available from May 2021
please note; advance patch testing required for this service
An under-eye brightening peel exfoliates and hydrates for a brighter,smoother look. This unique infusion combines professional-grade Hyaluronic Acid serum and electricals to penetrate the entire eye contour. Further application of Vitamin-C pro-serum stimulates the eye area. This treatment brightens the under-eye skin, evens skin tone and texture and helps minimize the appearance of fine lines and wrinkles
For maximum results we recommend scheduling 3 sequential Pro Eye Flash skin treatments, every 2 to 4 weeks
*New pro firm neck + skin treatment+£15
A comprehensive workout for your neck and face. This unique treatment combines firming and toning deep tissue facial massage with retexturizing and replenishing products for smooth skin.
A powerful oil-based exfoliant works to smooth and soften skin in preparation for the massage that follows. Thorough neck and facial massage works on the connective tissue and fascia, releasing tension that can impact skin's appearance. Antioxidant-rich actives help support skin's barrier function, while microcurrent provides additional stimulation.
For maximum results we recommend scheduling 3 sequential Pro Firm neck + skin treatments, every 2 to 4 weeks.
We don't want you to run out of any of your dermalogica, Jessica, Mii, Blinc
supplies
or other beauty items whilst our doors are locked so we will continue to aim to supply your needs. If you wish to call in for purchases, we ask that you book a retail slot in advance. We can also arrange to deliver to you in the Bicester area or use postal services if you are further afield.
Call 01869245118 or email janebeautique@btinternet.com
and place your order direct
the QR code below will also take you direct to their website
We are offering a loyalty incentive (separate to the scheme we run for in-salon purchases )Please email
janebeautique@btinternet.com with your contact details including address and phone no. to register your interest in this scheme.
neck fit contour serum

A skin care workout for the neck.
With the help of the roller applicator, this product trains the neck to be tighter, smoother, more toned and contoured. Tightens immediately, and proven to tone in 12 weeks.
Flex Lift Contour Technology acts like an invisible mesh to immediately tighten skin. Plant-based science and a novel tripeptide ​deliver Retinol-like results, visibly smoothing, firming and toning skin. Resurrection Plant-inspired polysaccharide helps strengthen skin's moisture barrier for a smooth, even appearance.

Visibly lifts, tightens, firms and tones the neck and décolleté.
Smooths fine lines and helps protect skin against pollution.
Reduces the appearance of skin aging.
Turn applicator ON. Tilt chin up and roll applicator over entire neck, from the décolleté up to the jawline. Gently squeeze tube to dispense the serum while rolling. Return the applicator to the OFF position and continue rolling it in an upward motion over the skin to massage in the serum. Keep chin up until serum dries. Use morning and night. Once dry, seal with an SPF moisturiser or at night use sound sleep cocoon or super rich repair.
Ideal purchase to complement and improve results following pro firm neck + skin treatment above
How to use
: each morning after cleansing and toning, apply one pump. Allow one minute for product absorption.
Ideal purchase to complement your ProBright Facial see above
NEW Daily Microfoliant refill pouches
New powerbright

dark spot

serum



starts fading dark spots
in a week, and continues to
diminish
them over time. It also
brightens and boosts
skin's natural luminosity.
Dark spots can take on many names—
sun spots, age spots, melasma

—whatever you may call it, these terms all fall under what is known as

hyperpigmentation

.

T

his common condition is where patches of skin become darker than the surrounding area, which is caused by an excess production of melanin deposits and can be triggered by

many factors

like UV rays, pollution, hormones, injuries etc.

Ingredients
Light-diffusing technology
begins to balance the appearance of uneven pigmentation after one use, and continues working overtime.
niacinamide and h

exylresorcinol

:
help fade dark spots, for brighter, more even-toned skin
shiitake mushroom
to
brighten skin.
Adaptogenic Ashwagandha
:
smoothes and delivers antioxidant benefits while
b
lackcurrant oil and p
eony flower
helps boost skin's natural luminosity.
A high-performance night oil combining Retinol and Salicylic Acid into one skin-soothing formula that helps to reduce visible signs of premature skin aging and clear breakouts
New BioLuminC eye serum, recommended to complement and enhance the results of your Pro Eye Flash treatment above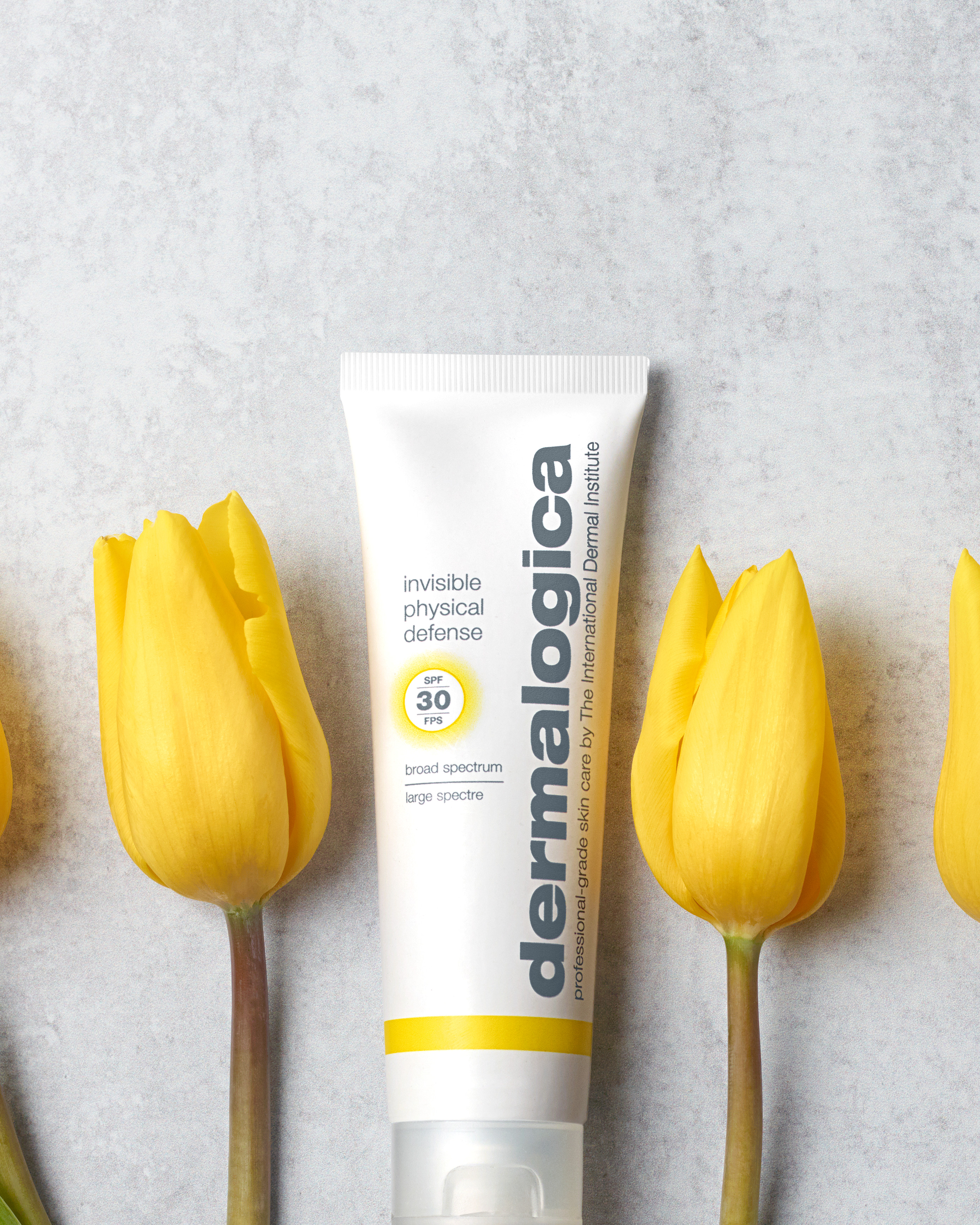 new!

cooling aqua jelly
& micro-pore mist
New cooling aqua jelly is our latest moisturiser for oily skin that gives all the dewy glow. Plus, minimise visible pores, reduce excess oil, and help diminish the appearance of post-breakout marks with new micro-pore mist.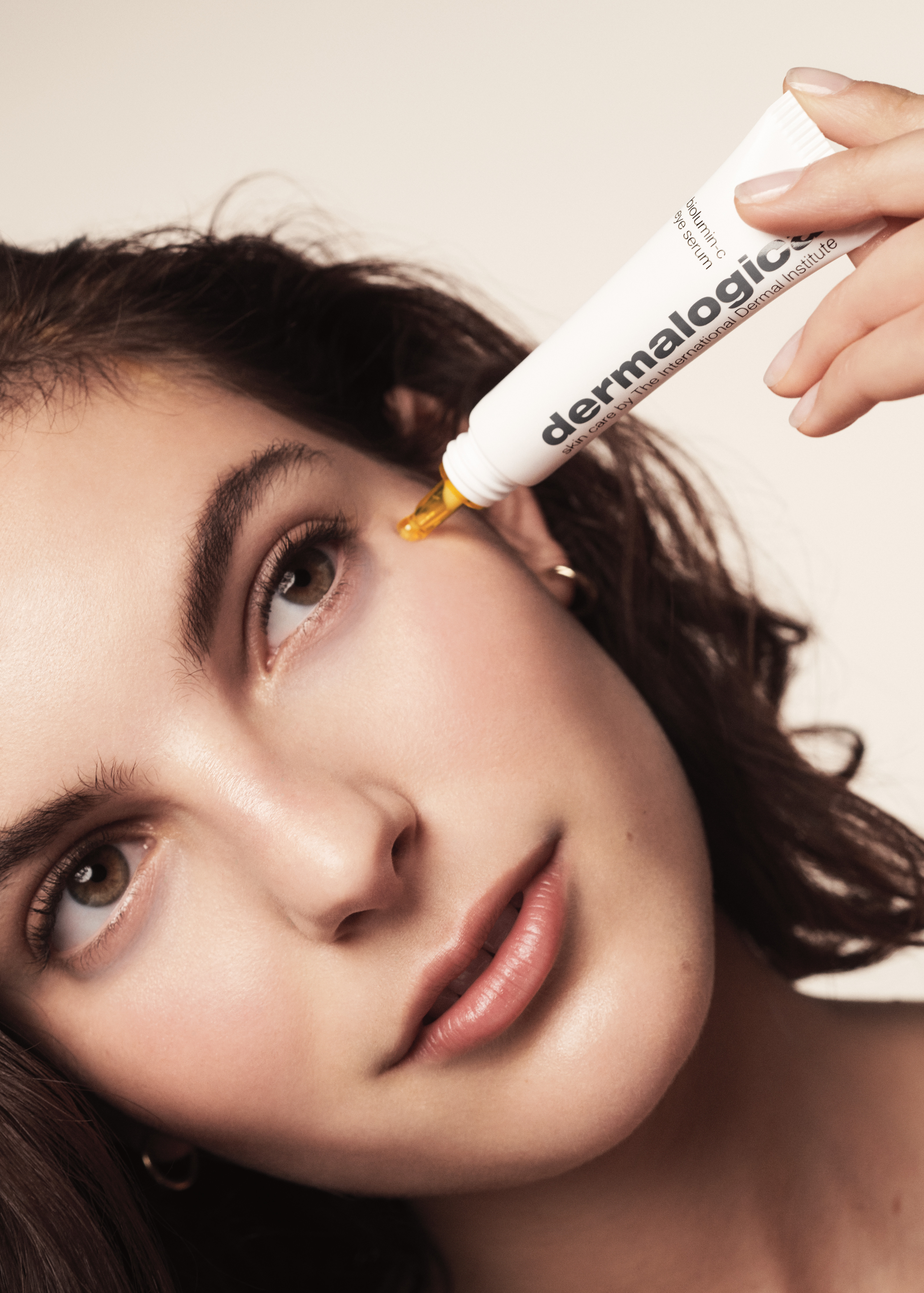 For Dermalogica supplies you can use our affiliate partner link to visit their website and place orders direct. Free delivery and samples included.
https://www.dermalogica.co.uk/?rfsn=4898299.4f4b2c